ReTuna Återbruksgalleria is the world's first recycling mall, revolutionizing shopping in a climate-smart way. Old items are given new life through repair and upcycling. Everything sold is recycled or reused or has been organically or sustainably produced.
The mall opened its doors in August 2015 and is located right next to the city's recycling center. This makes it easier for the visitors to drop off unwanted and reusable items in the mall's depot, called "Returen". In the depot, the staff perform an initial culling of what is usable and what is not. The items are then distributed to the recycling shops in the mall. The shop staff then perform a second culling, where they choose what they want to repair, fix up, convert, refine, reinvent – and ultimately sell. In this way, the materials are given new life.
And the business concept is working: In 2018, ReTuna Återbruksgalleria had SEK 11.7 million in sales for recycled products. At the same time, ReTuna Återbruksgalleria has generated over 50 new jobs.
ReTuna also conducts a one-year education program "Recycle Design – Återbruk" in the premises, where students learn about design and how to upcycle commonly donated objects. It also organizes events, workshops, lectures, theme days, and more – all with a focus on sustainability. There are also conference rooms, where guests can hold climate-smart meetings.
The mall is located about 1 hour from Stockholm (by car or train), and is easy to reach if you are visting our capital city. Visit the world's first recycling mall and take a guided tour to understand what happens behind the scenes.
Related Images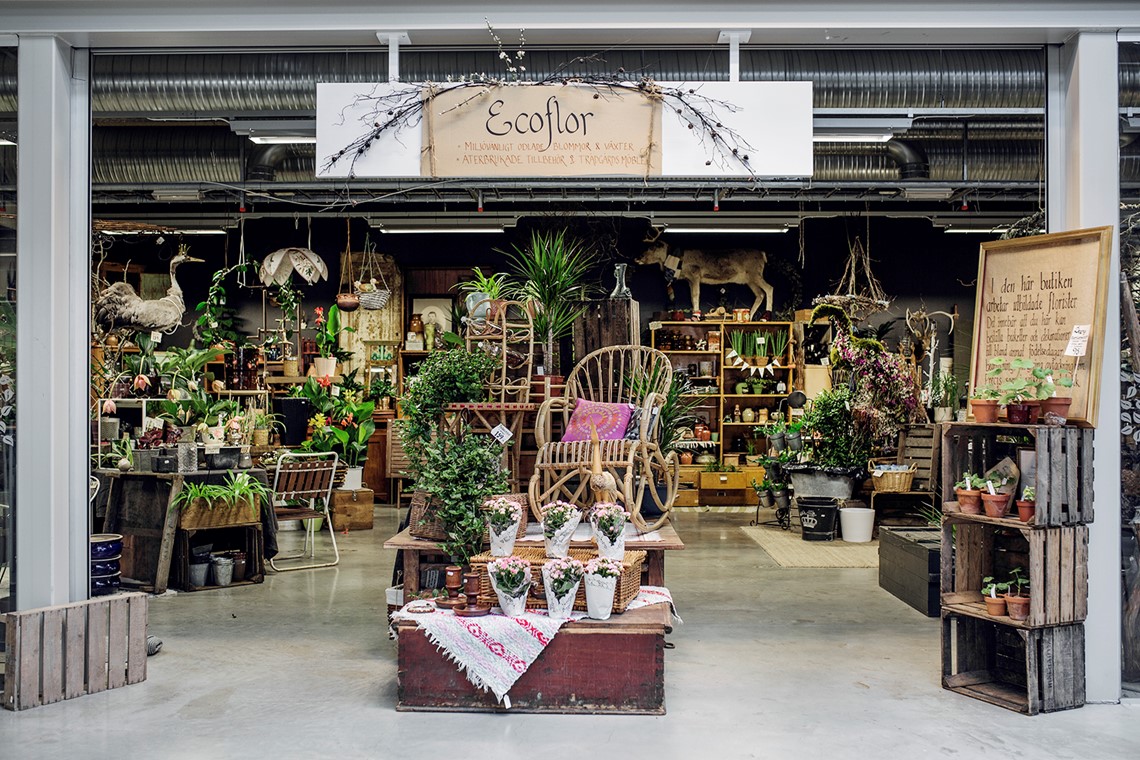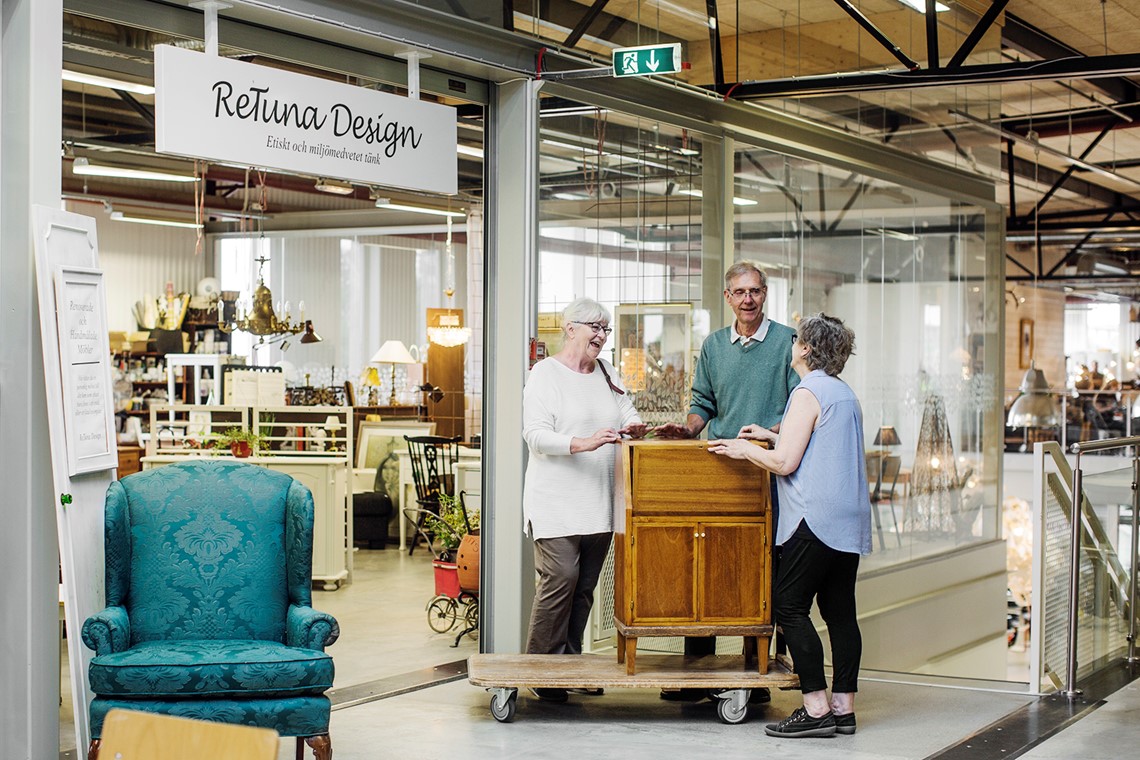 Related Videos