Find Swedish best practice
Here we have gathered some of the best smart & sustainable city solutions from Sweden. All Best Practices are possible to visit by booking a visit to one of our offices.
Photo: Per Pixel Petersson/Imagebank.sweden.se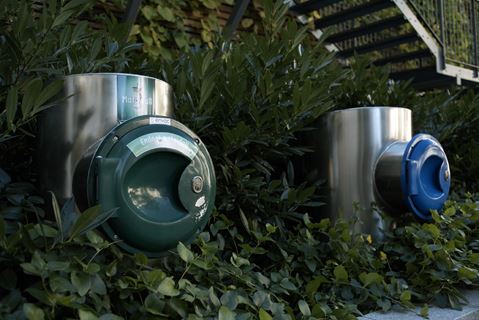 Underground waste management
Thanks to a stationary pneumatic refuse collection system, the garbage doesn't need to be collected by trucks anymore. Instead, the garbage is transported by air through pipes, where it is compacted in sealed containers. Using a vacuum system instead of an old-fashioned refuse room or waste container does away with problems with unpleasant odours, and nobody needs to come into contact with waste bags or containers.
Sjöstadsverket tests new treatment methods
Hammarby Sjöstadsverket in Stockholm, Sweden, was built as part of the Hammarby Sjöstad initiative, with the aim of halving environmental impact by demonstrating new technology and innovative solutions. The facility is now continuing to serve as a development centre for new water treatment technology.