Find Swedish best practice
Here we have gathered some of the best smart & sustainable city solutions from Sweden. All Best Practices are possible to visit by booking a visit to one of our offices.
Photo: Per Pixel Petersson/Imagebank.sweden.se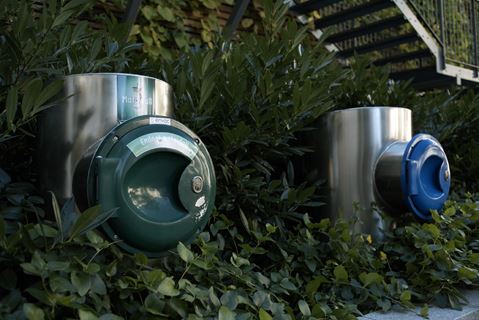 Underground waste: Vacuum System Takes Waste Management to a New Level
A new, smart solution for waste management reduces the need for road transport and minimises other environmental impacts. The solution is stationary pneumatic refuse collection, using a vacuum to transport waste through underground pipes, separating different types of waste into different containers.
Sjöstadsverket – unique R&D facility for wastewater treatment technologies
Hammarby Sjöstadsverk is Sweden's leading and internationally known R&D facility in water purification technology. Different mobile devices and purification steps can be connected to the various water treatment lines to compare and develop future technologies.