Cities are home to over half of the world's population and stand for about 70 % of the CO2 emissions worldwide. Cities play a critical role in reaching the global goals, both in terms of decreasing environmental impact, but also to create societies that are inclusive, safe and satisfying to live in. Today, at World Cities Day, we highlight some city solutions from Sweden.
In Sweden, 85 % of the population lives in urban areas. Inclusiveness, waste management and climate resilience are just some challenges that cities all over the world face.
This year's theme for World Cities Day is 'Act local to go global'. Smart City Sweden has offices all over Sweden and has local knowledge about the new city developments in many places in the country. We asked some of the people in the Smart City Sweden team some quick questions about current development and wishes for the future.
One of the Smart City Sweden offices is in Umeå in the northeastern part of Sweden. The city is part of the northern region of Smart City Sweden, where innovative companies are currently establishing.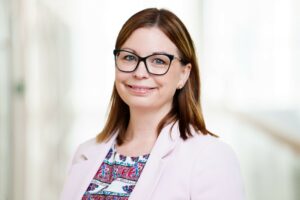 Hi Nina Rismalm, Head of Smart City Sweden North! What do you think is the most exciting development going on in your area right now?
– I represent half of Sweden, and in the north, a green, industrial revolution is currently happening. People's eyes are turned to the north and fossil-free technology could become our greatest export. Some examples are the fossil-free steel from HYBRIT and the Northvolt battery factory that manufactures batteries for the electrification of transport and vehicles.
Read more about fossil-free steel
Read more about Northvolt
But it is not just technological developments happening in the north. In Umeå, where Nina Rismalm is located, the issues of gender equality and safety have also been tackled in the project 'The gendered landscape'. The municipality and private actors have together worked to create places of inclusion in the city. Close to the city train station, a tunnel that has been made to feel less threatening by adding transmission of light and entrances in the middle of the tunnel has been constructed. In 2019, the 'Station of being' was inaugurated, which creates a social and safe atmosphere while waiting for the bus.
Read more about the gendered landscape
About 640 kilometres south of Umeå is the capital of Stockholm, where the Smart City Sweden East office is located. Aditi Bhasin is responsible for the East office, covering Södermanland, Uppland and Gotland.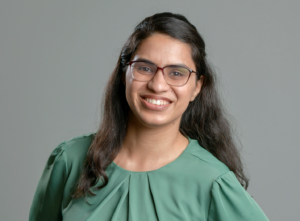 Hello Aditi! What does your dream city look like?
– My dream city is a city without waste and landfills! A resource-efficient society where we reuse, recycle and consume sustainably. Where we produce biogas from unavoidable food waste and use it as a local energy source. Where wastewater is purified for reuse in the ecosystem. Sustainability with circular solutions!
One example of a circular system in Aditi Bhasin's region comes from the island of Gotland, where water shortage has affected both tourism and local businesses. Innovative circular water solutions are being tested and evaluated, such as climate-neutral desalination by using solar energy, artificial infiltration for groundwater, and rainwater harvesting from drainage ditches.
Read more about water circular solutions here.
Do you want to explore more solutions from Sweden? Check out our best practices from Sweden here!
---