Protect, restore and promote sustainable use of terrestrial ecosystems, sustainably manage forests, combat desertification, and halt and reverse land degradation and halt biodiversity loss.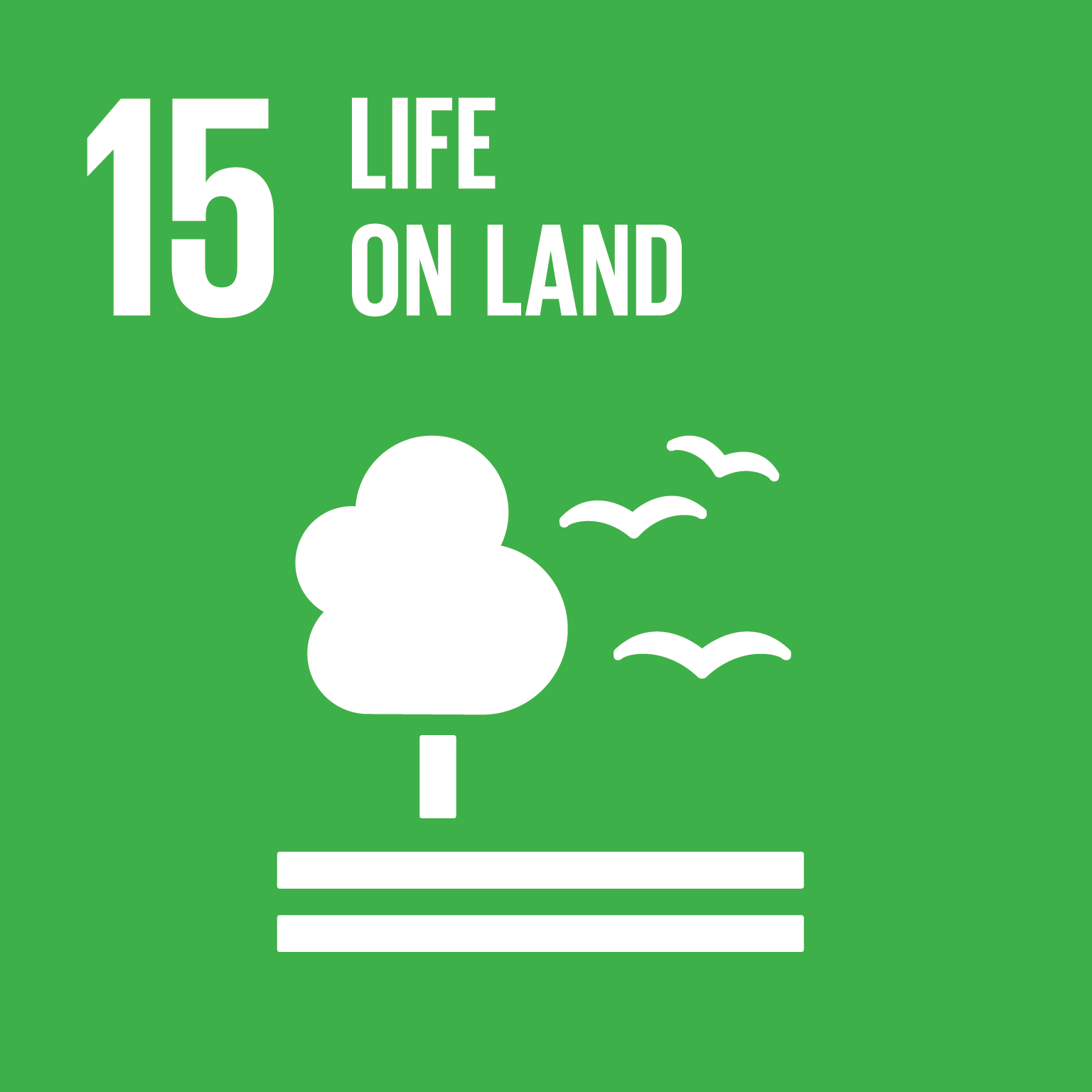 Swedish forestry legislation and the environmental objectives system have provisions and goals that cover almost all aspects of this goal. The proportion of woodland of Sweden's total land area is 69 per cent and has been stable at this level since at least 1990. The standing volume in the Swedish forests has doubled since the 1920s as a result of appropriate reforestation, forest management and regeneration felling. As regards maintaining biodiversity in important land and freshwater areas, the IUCN states that 32 per cent of these fall under protected areas in Sweden. The same organisation calculates that 12.5 per cent of important biodiversity areas in the Swedish mountains fall under protected areas.
The Red List Index for Sweden is 0.93. It can be expected to stay at this level for quite some time since the metadata description can be perceived to be blunt. Sweden's view is that it would be of value to have an index broken down by different species groups to make it easier to discern certain changes over time. As regards preventing and managing the risk and spread of invasive alien species, there is an EU Regulation on the prevention and management of the introduction and spread of invasive alien species which Swedish authorities are working to implement.
Maintaining sustainable forest management in accordance with Swedish environmental objectives and other priorities will require further work to ensure biodiversity, counteract climate change and stimulate increased growth and employment. Sweden's challenges mainly lie in the broad, multi-stakeholder collaboration to live up to its own goals, such as the generational goal, and goals for the environment, employment and climate. These challenges are partly managed in the work with a national forestry programme and the Government's strategic collaborative programme on a circular and bio-based economy.
Sweden is party to the Treaty on Plant Genetic Resources and to the Nagoya protocol, which both aim to promote access to, and the reasonable and equitable sharing of, the benefits arising from the use of genetic resources. The EU's ABS Regulation is the implementation of the Nagoya Protocol in the EU, which relates to access to and the fair and equitable sharing of benefits when genetic resources are used in research and product development. The EU recently adopted an  action plan against the illegal trade in protected animals and plants.
Globally, Sweden contributes by supporting low and middle-income countries' accession to and implementation of commitments under international environmental and climate conventions. In 2015, Swedish development cooperation allocated just over SEK 2 billion to biodiversity interventions in developing countries, calculated using the OECD policy marker for biodiversity reported as a principal or significant objective.